This event has already occurred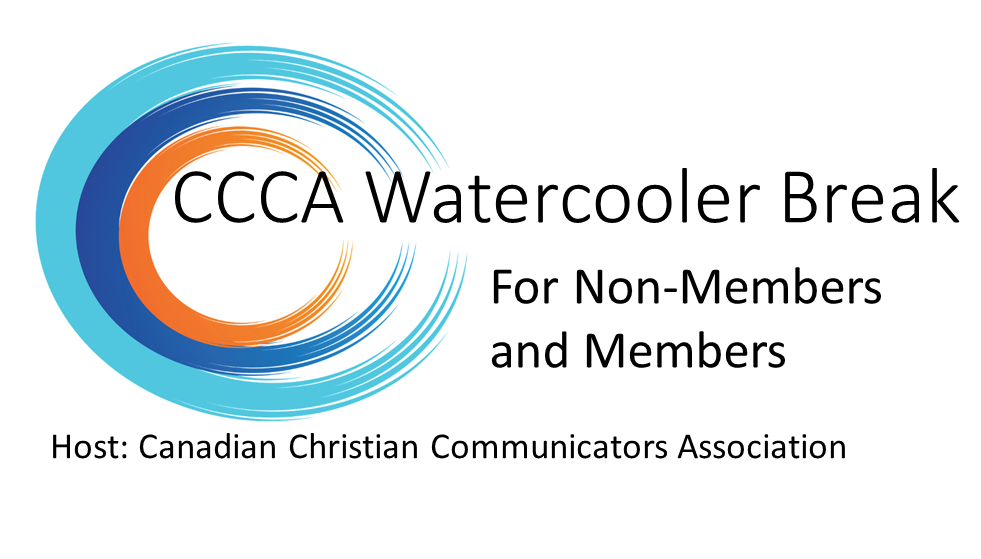 Save to your Calendar
It's a crazy time for professional communicators, no doubt. Join us for a few minutes to get refreshed, support each other, find new resources, make new acquaintances and update each other.
So many plans are being put on hold. Some people may even be wondering it they will have jobs a month from now. During these days, we all need to reach out and check in to help each other get through this.
Some CCCA members had this timeslot set aside for a webinar with Joel Thiessen, but that event has been postponed until May. So why not use the time already set aside to refresh yourself or help one of your peers?
Please pass along the invitation to Christian friends and peers working in communications, make yourself a glass of water, tea, coffee or hot chocolate, and please join us.
Mar 27, 2020 12:00 PM Eastern Time
https://theefc.zoom.us/j/626464439
Note: please don't use this link to test Zoom. If you want to make sure your mic and optional camera are working go instead to www.zoom.us/test
One tap mobile
+15873281099,,626464439# Canada
+16473744685,,626464439# Canada
Dial by your location
+1 587 328 1099 Canada
+1 647 374 4685 Canada
+1 647 558 0588 Canada
+1 778 907 2071 Canada
+1 438 809 7799 Canada
Meeting ID: 626 464 439
Find your local number: https://theefc.zoom.us/u/adi0KfPUVb
Join by SIP
626464439@zoomcrc.com
Join by H.323
69.174.57.160 (Canada)
Meeting ID: 626 464 439